I have seen several of my favourite bloggers donning the "boyfriend jeans" and really loved how effortless yet stylish it looks. Gone are the days where jeans can only be tight and body hugging. It is good to have a pair of comfy jeans around!
Sincerely Jules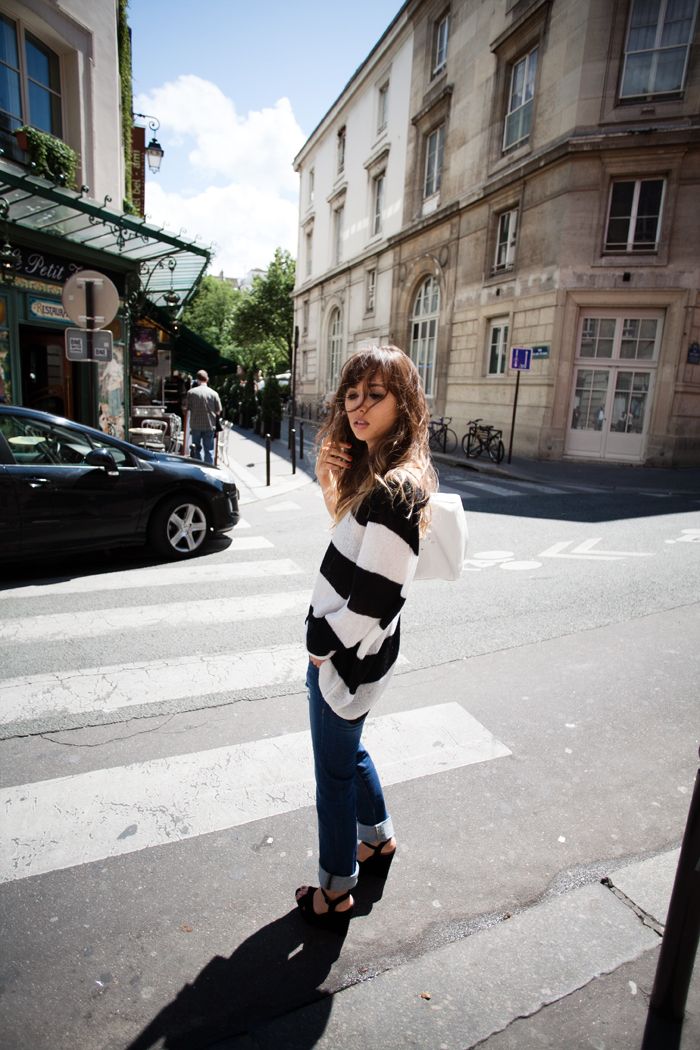 Fashion Toast
Fashion Squad
Basicly, its really easy to wear the boyfriend jeans look cause you do not even need to go out and buy a pair. Just raid your closet for that old loose jeans and fold the hems up and you have your very own version of a boyfriend jeans. I personally didn't know my old stretched out MNG skinny jeans could turn into one until I brought them to Singapore with me cos I wanted to wear something comfy on the plane. As I didn't pack much this time, I ended up wearing these jeans almost the entire trip! Here are some of my OOTDs from the trip.
Airport outfit - paired the jeans with a vintage shirt from my mom, H&M cardigan and ballet flats.
I basicly wore the exact same thing with a different top. Paired it with a comfy mustard top for a day of sight-seeing.
Here's a girlier take on the boyfriend jeans - with a chunky necklace from Bugis street and a neon pink sweater from H&M.
While I am at it, I might as well show you guys my haul from my shopping day at Bugis Street and Orchard Road. Love the sweaters I bought! I hope they are not too warm for Malaysian weather :)
These are from Orchard Road - Sephora eye shadow palette and H&M sweater I wore in the picture above. It was such a steal! The palette was only S$19 and it has 9 eye-shadow colours, a blush and four lip-glosses. The sweater was on sale at only S$20 (look at the original price)!
From Bugis Street L-R: Purple sweater, iPhone 5 cover (now all I need is an iPhone 5!), chunky necklaces, hair clip and a shopping bag for my mom.