With fall in full swing and winter coming, it is no surprise that everybody in fashionville is bringing in their coat game. I personally love winter fashion and sometimes wish I could live in a place with winter so I could dress in layers. But nonetheless, no harm drooling over winter fashion since I can't wear them myself. This month, it's all about wearing your blankets, or at least, what looks like a blanket (think ponchos, drapey coats, thick shawls etc). It all started when the stunning fashion icon Blake Lively fashionably dressed up her baby bump in a bright patterned poncho one day. Here's proof you can still look good pregnant, and in a poncho.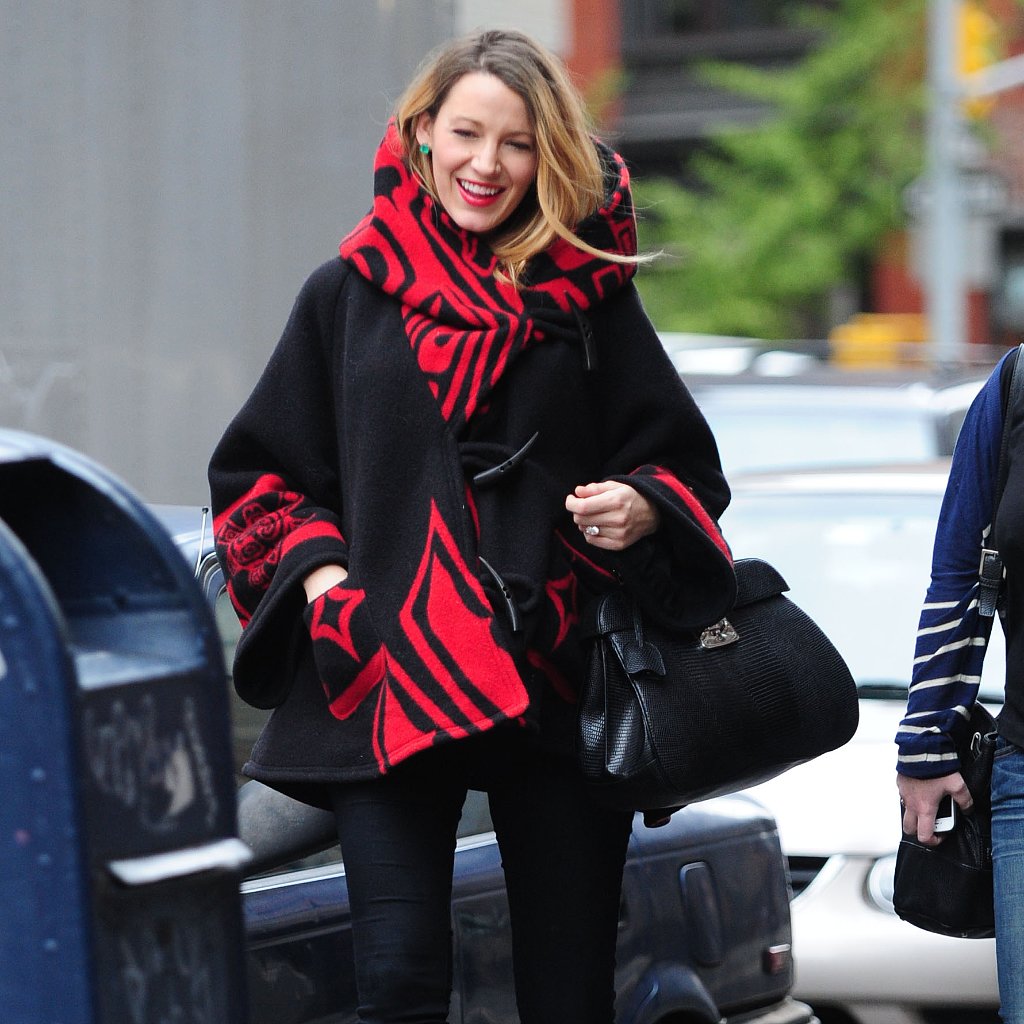 and again.
Here are some other "wear your blanket" inspirations from around the web.
Rosie Huntington-Whiteley, Sarah Jessica Parker and Olivia Palermo looking chic in their customized Burberry poncho.
Would you try this trend?
UPDATE 20/11/14 - Taylor Swift spotted wearing this trend.