Trend alert!! These metallic tattoos popularized by Queen B(eyonce) herself is all the rage right now. I mean, who wouldn't want a tattoo that looks so glam like this? Tattoos were always associated with rock and roll but these babies are like tattoo royalty. Oh yes, they are totally removable too. Big plus point!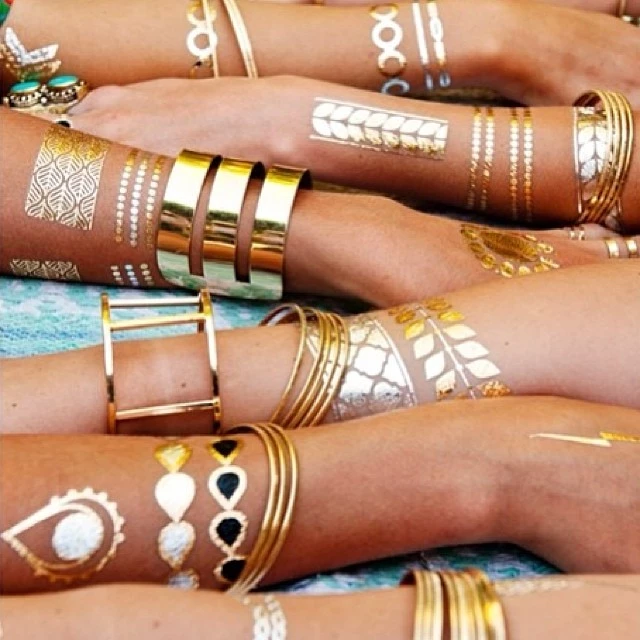 As seen on the infamous Beyonce thigh gap photoshop scandal
The only tramp stamp that looks classy, I must say.